Automated Onboarding for HR IT
Keeping HR IT in mind, Automated Onboarding is built on PMG's low-code Digital Business Platform. Highly configurable forms and a drag-and-drop workflow designer help you easily stay up to date with your onboarding processes.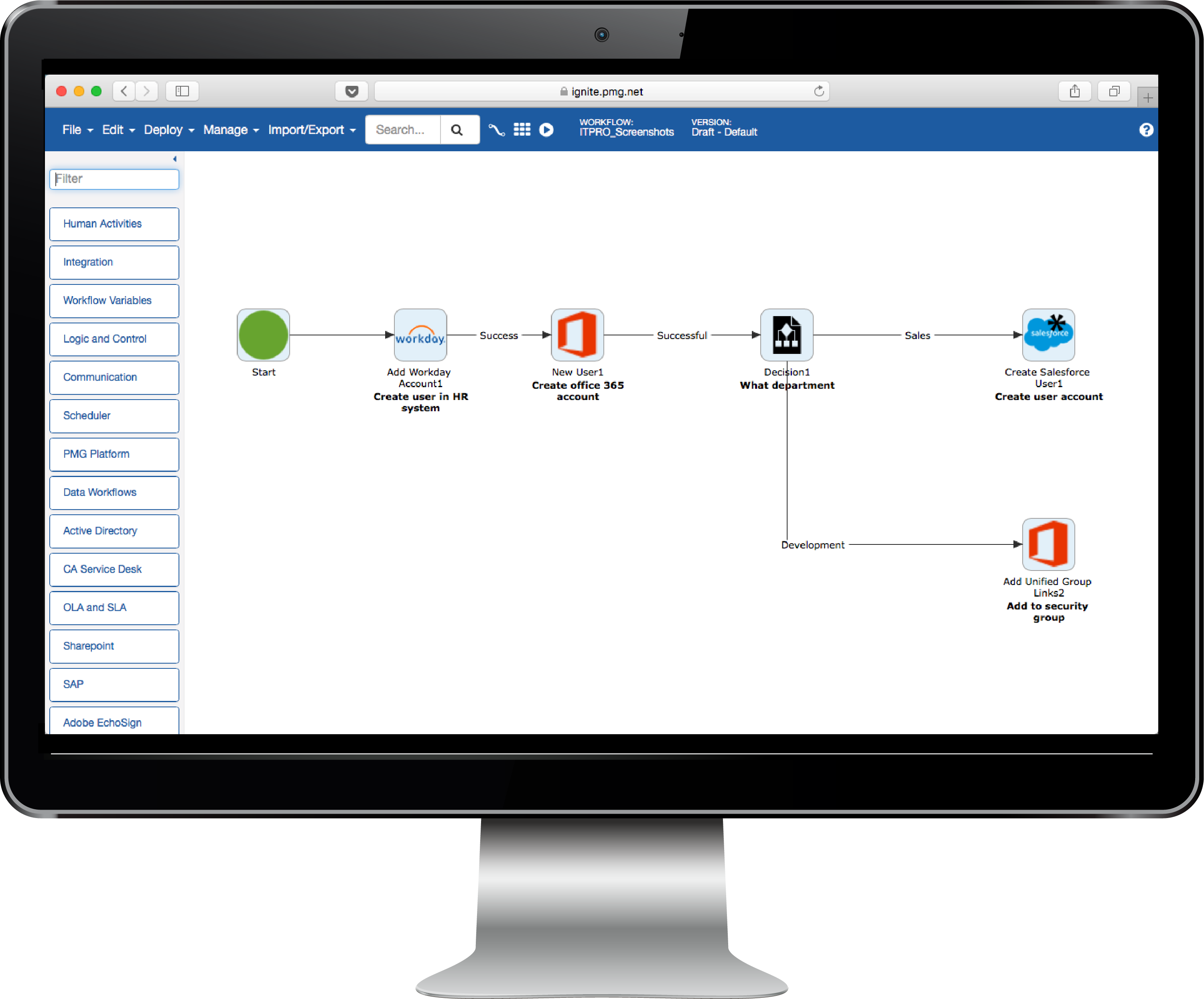 Workflows
PMG's workflow engine creates the orchestration of activities across integrated systems and among fulfillment teams. Workflows are created to manage the following activities:
Add/Delete/Update AD Accounts and Groups

Provision access to appropriate systems through direct integration

Assign tasks to fulfillment team members to complete access provisioning activities when direct integration is not available

Allocate assets to employees

Manage governance and approval requirements for account and access provisioning
Workflows can be initiated via web services, not requiring a form to be submitted. This will allow for external applications to execute Workflows in PMG through Restful integration.
Integration
PMG prebuilt connectors integrate systems in HR, payroll, benefits, IT, telecom, facilities and security across multiple platforms.
Need to handle electronic signatures and move your paper documents to digital? No problem, PMG integrates quickly with popular document and content providers such as Box, Dropbox, Sharepoint, and signature providers such as Adobe Sign and DocuSign.
Forms 
Highly configurable forms serve as the general interface for HR managers to request onboarding services.
RPA 
PMG workflow can integrate bi-directional with Robotic Process Automation (RPA) tools to extend automation to legacy systems and custom websites that do not have APIs. 
Decision Management 
With drag and drop configuration, set up simple to complex business rules and logic to handle all decisions needed to support your process. 
Machine Learning 
Leverage machine learning from Azure, AWS, Google, or others to speed up approvals, etc.Looking to speed up automation of manual approvals and tasks? PMG Workflow can leverage machine learning from the major providers, Amazon, Azure, Google, etc.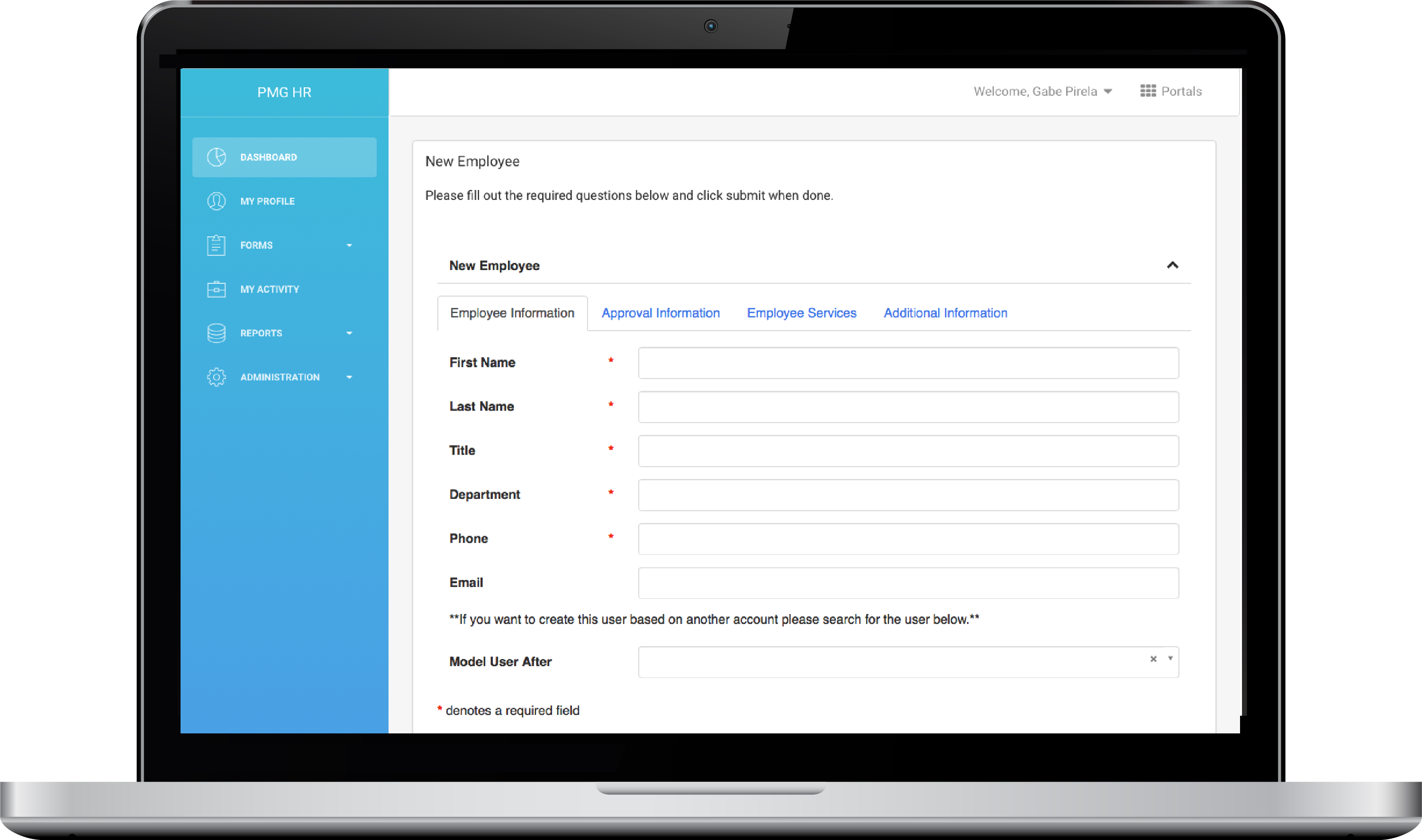 "Not only has PMG simplified onboarding, they've improved our visibility. The entire process, from granting network access to providing assets and physical workspace allocation, occurs in one workflow. We can document and track operations with unprecedented accuracy, eliminating those excess emails and status calls."

"The system is robust enough to address complex issues yet nimble enough to allow us to be independent. I've yet to find anything that people have requested that we haven't been able to do."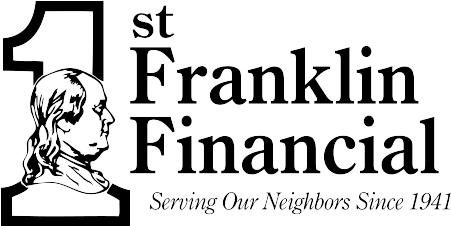 "Using PMG provides us with a huge advantage because now we are aware of delays in the process and we can identify the step in the workflow where the issue has occurred."
Ready to know more? Get in touch! We'd love to speak with you about your current onboarding processes to see if you can benefit from automation.