Input your onboarding details into PMG's forms, which send the data to PMG's workflow engine for processing. Our smart, dynamic forms smoothly guide you through data interactions in a governed manner.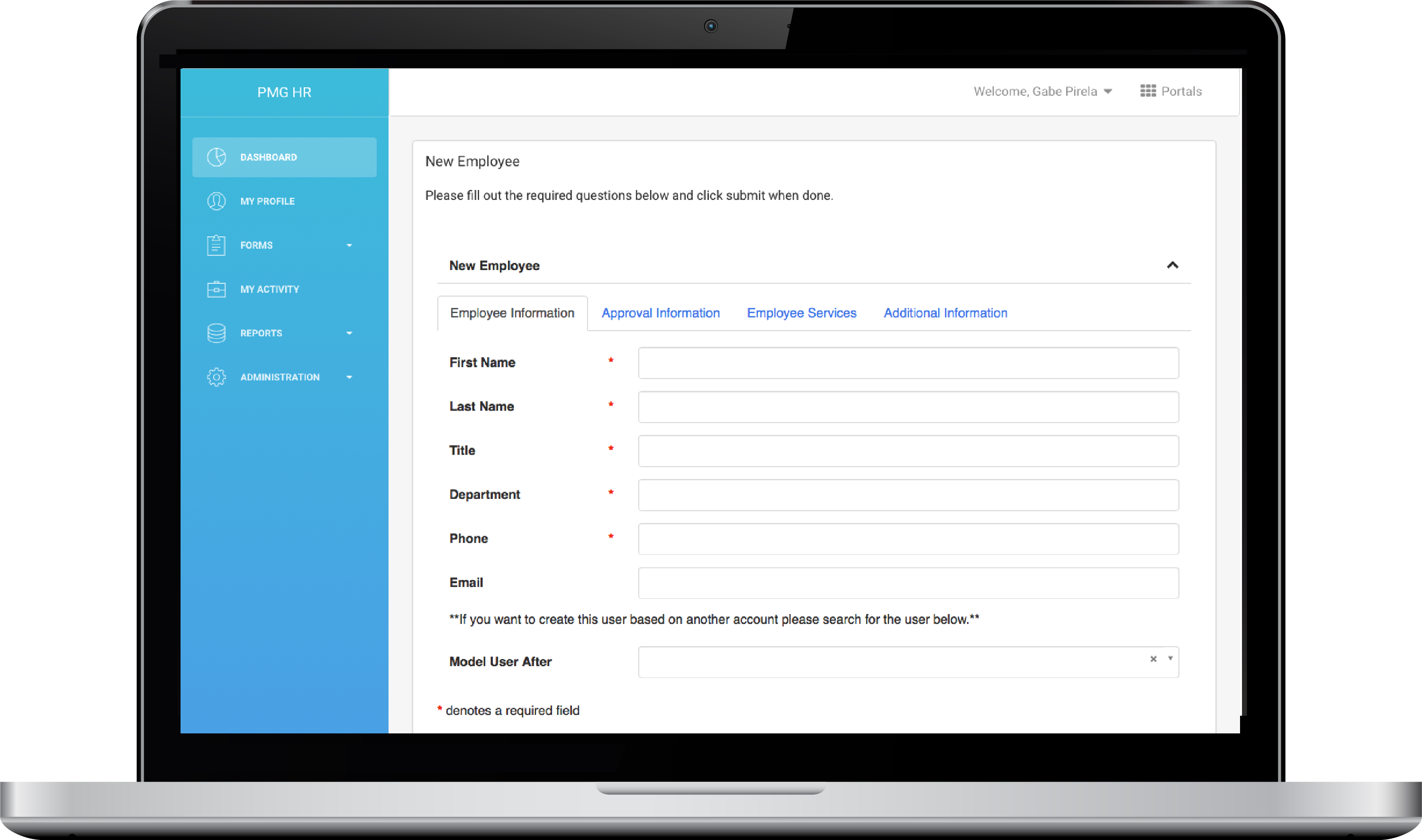 Fields in PMG forms can be configured to pull in internal and external data dynamically, either through direct database queries or through REST-based API calls. This means you can build forms that are directly integrated with your systems of record, wherever they may be, consistently delivering the latest data in real-time. No need to replicate or manage data from other systems in PMG – just reference it in forms as needed to support your business process.
"Not only has PMG simplified onboarding, they've improved our visibility. The entire process, from granting network access to providing assets and physical workspace allocation, occurs in one workflow. We can document and track operations with unprecedented accuracy, eliminating those excess emails and status calls."
"The system is robust enough to address complex issues yet nimble enough to allow us to be independent. I've yet to find anything that people have requested that we haven't been able to do."
"Using PMG provides us with a huge advantage because now we are aware of delays in the process and we can identify the step in the workflow where the issue has occurred."
Ready to know more? Get in touch! We'd love to speak with you about your current onboarding processes to see if you can benefit from automation.