Collaborate and Automate.

Kick onboarding tasks into high gear. Get real time notifications. Automate approvals and processing. Get status tracking and audit trails.
Ensure Compliance. Maximize efficiency.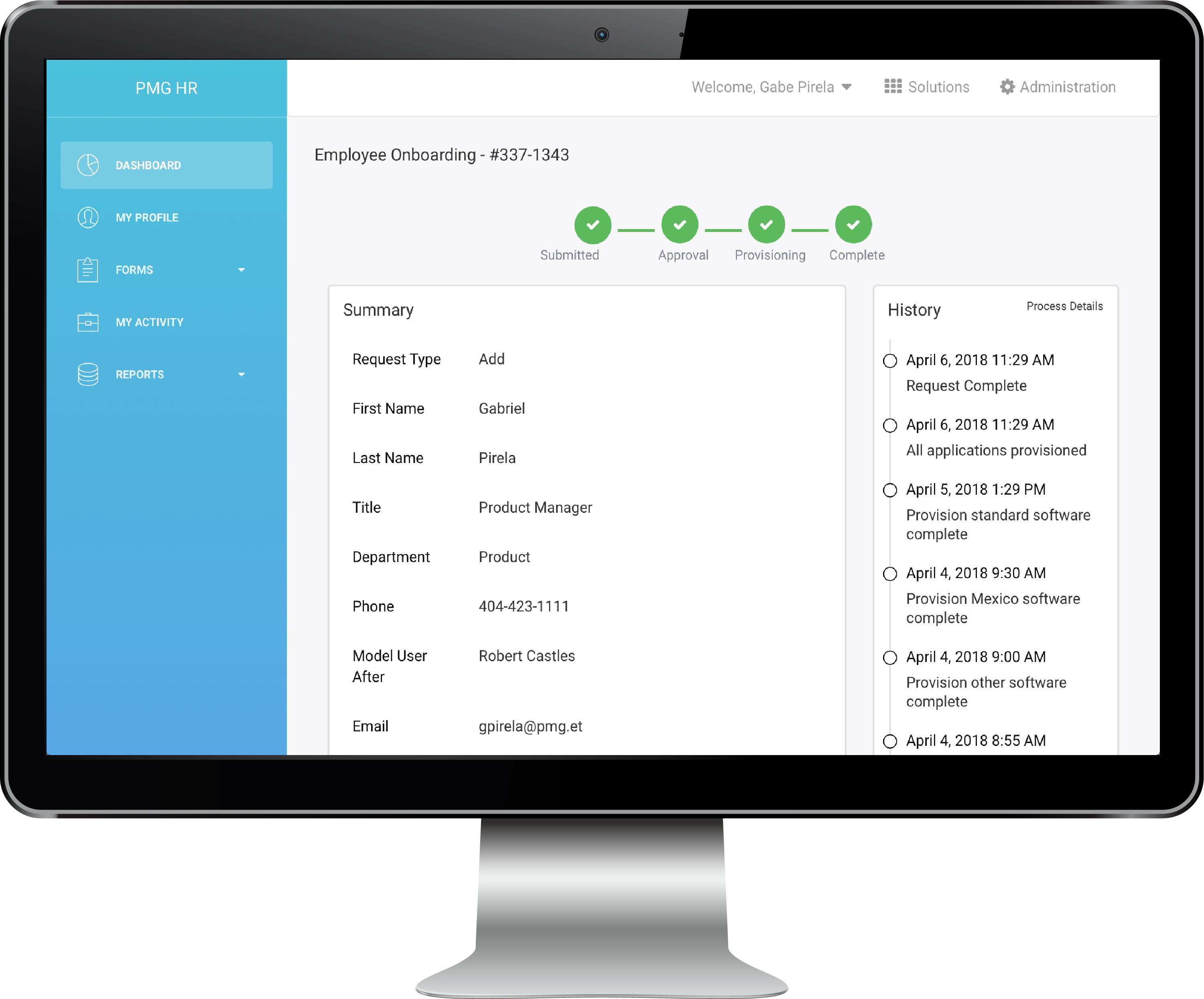 Managing the numerous, detailed onboarding tasks throughout multiple departments is a serious time killer.
No more running around chasing emails and returning phone calls. Ignite HR manages every detail of your onboarding process in a single dashboard.
PMG Onboarding tracks the who, what, when, and how so you don't have to.
Our reports make it easy for you to identify bottlenecks, reduce inefficiencies, and transform your business. The more you know, the more you can grow.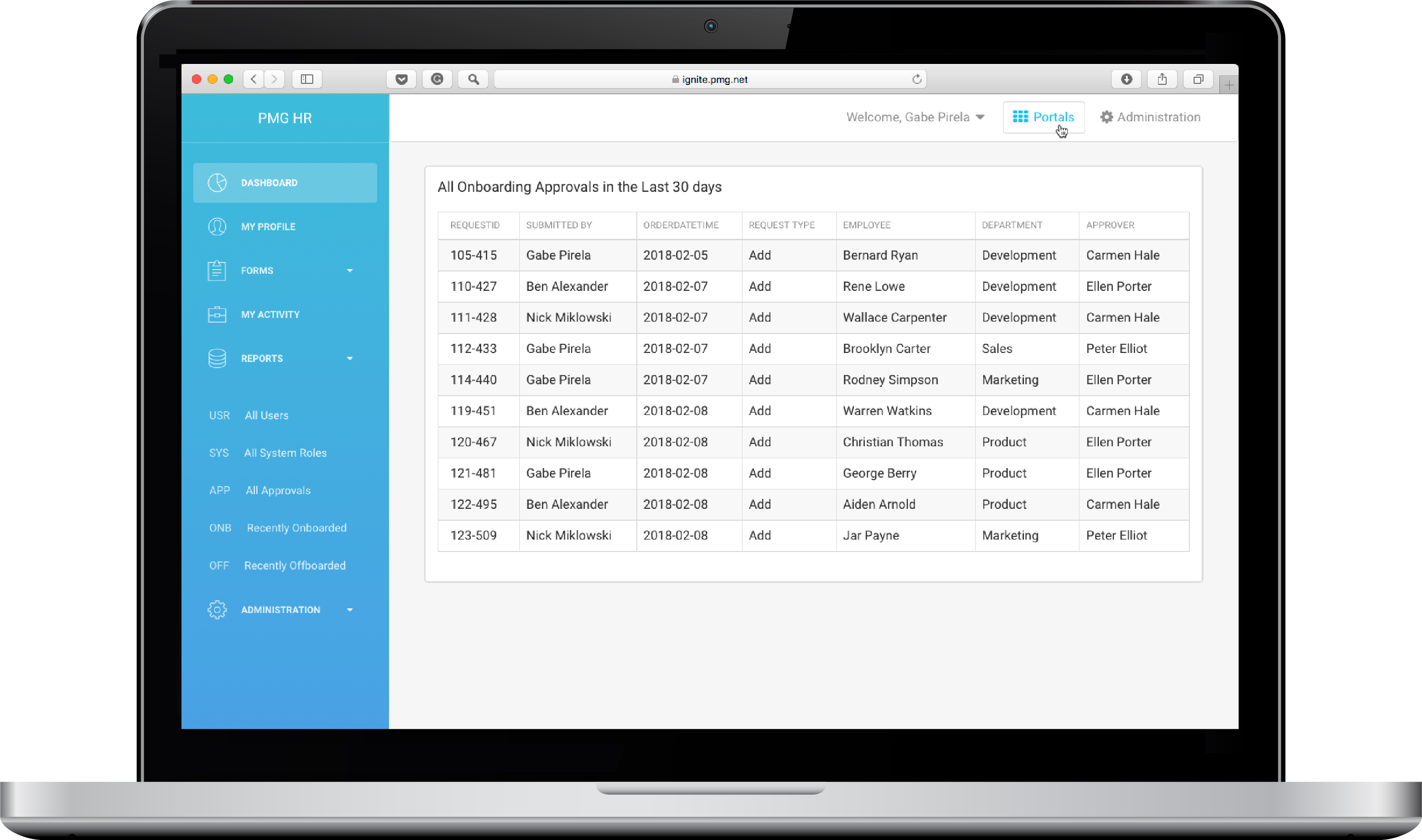 Integrate. Automate. Orchestrate.

We know the effort doesn't stop with you. It takes multiple teams to make it happen. Fully automate onboarding throughout your organization with our prebuilt connectors. We have extensive integration capabilities with your HR, IT, Facilities and Security systems to fully automate and orchestrate the onboarding process.
Why Automate your Onboarding Process?
Don't forget about Offboarding.

Avoid the compliance risks of employee turnover by closing the gaps in your identity and access management process. Automate your offboarding process.